Please grab a slot at the signupgenius link here: https://www.signupgenius.com/…/10C0D4FA8AA22A1FCC52…
or the snazzy one below…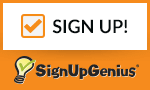 Permaculture designers John Anderson and Matt Fetissoff have teamed up to design a sustainable food forest at The Little Red Hen in north Fort Collins, and with the Northern Colorado Permaculture Guild are hosting workshops on topics like
Roof Water Runoff Systems
Waste Water Irrigation
Food Forest Set Up
And more!
Our first event is a meet & greet with a tour of the farm at the hosted site where we will be planning subsequent action days. Please sign up to attend (and receive the location address), bring a mask if you are unvaccinated, as well as drinks and/or snacks to share.
We can't wait to meet you!